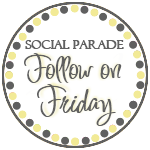 Pecan Pie
Crust Ingredients:
1 1/3 cups pastry flour
8 tbsp butter
¼ tsp salt
1/8 tsp baking powder
2 ½ -3 ½ tbsp. ice water
1 ½ tsp cider vinegar
Crust preparation:
All ingredients need to be cold. Place flour, salt, baking powder in food processor. Pulse 6 times. Place butter in to flour mixture and pulse until butter is the size of peas. Add water and vinegar until mixture just comes together. Take out of food processor bowl and place on plastic wrap and form into a disc. Chill for at least 30
mins. Roll out crust and place in 9 inch pie plate
Pie:
1 c. white corn syrup
1 c. brown sugar
3 eggs
½ c. butter melted
Dash of vanilla
Pinch of salt
1 ½ c. pecans coarsely chopped
1 unbaked pie shell
pecan halves
Preheat oven to 350 degrees. Combine first 6 ingredients in medium bowl and mix well. Stir in chopped pecansPour batter into shell. Arrange pecans decoratively around border of pie. Bake until center is set and crust is golden brown. About 1 hour. Serve at room temperature.